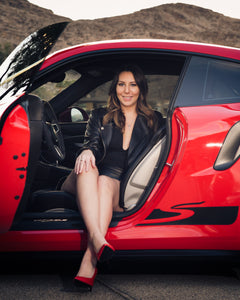 Welcome to 'Garage Talk'
Calling all gearheads! Do you love learning about the latest automotive gear, events, and updates? Look no further than Garage Talk, the official blog of Garage Girls Jewelry! Our team is dedicated to bringing you the latest and greatest in the automotive world, along with updates on our own journey and background.
Join our community of fellow enthusiasts as we delve into the world of automotive life, sharing stories, tips, and insights. Whether you're a seasoned pro or just getting started, you'll find something to love in our regularly updated content.
Sign up today to stay up to date on all the latest news, events, and gear, and to interact with other members of the Garage Talk community. We can't wait to share our passion for all things automotive with you!
 Please feel free to comment and share ideas, interested, any questions you might have and so forth!
Love,
Arianna Courte
CEO/Founder
---